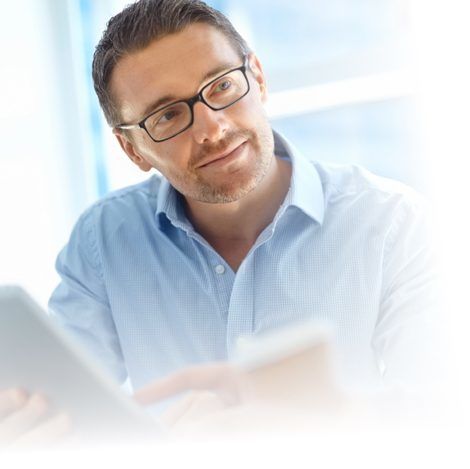 Find the support you need to help your clients succeed.
Balancing your clients' goals and expectations takes a lot of work. Today, investors are looking for something more than a typical, out-of-the box solution. Something more than average target date funds, asset allocation funds or risk-based funds. Something that's tailored to their wants, needs and goals.
When you think about how much is involved in managing custom portfolios, it's easy to see why delivering successful results is so difficult. It takes experience, discipline and an ongoing responsibility to each and every client. That's why we're here to support you. Artesys is a managed account program that seamlessly integrates with recordkeepers in providing customized investment management at the participant level.
Artesys is here to help.
See the Artesys advantage.
Leading financial professionals have looked to R.T. Jones to bring clarity to investing for more than 25 years. We take a proprietary approach to give you the insight and support you need to focus on your clients – and help them meet their long-term goals.
Manage plans with confidence.
You can call on us for investment management expertise, discipline and care for any or all of the participants in your qualified retirement plans. Everyone at Artesys is here to deliver the best possible results – and we're ready to help you help your clients.
Here's how we help.
Artesys partners with you in delivering additional value to qualified retirement plans and their participants. With more than 25 years of experience and expertise behind us, we customize investment portfolios for all types of retirement plan participants.
For your offensive investors, we actively manage portfolios with a "buy and hold" strategy focused on maximizing returns whenever possible. When it comes to more conservative investors, we employ a tactically managed defensive strategy to "buy and sell," protecting what investors already have.
For all of our investors, our advice comes independent, objective and free from conflicts of interest. Together, we can deliver real results for all of your clients.
Put Artesys to work for you.
30+ years of investment experience

Offensive and defensive strategies for all of your investors

Proprietary strategies designed for success by the experts at Artesys

Funds chosen objectively on individual fund and fund manager performance

Real portfolio performance results, not peer or hypothetical result models

Tools and resources to educate participants and simplify implementation
Investment manager fiduciary
Watch our videos below to learn more about Artesys. We're here with the extra expertise you and your clients need.
Ready for Artesys?