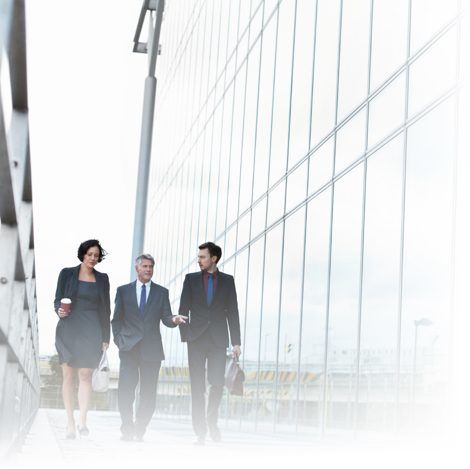 Help your plan participants meet their goals.
As a plan sponsor, there's a lot of pressure to help your retirement plan succeed. Even with an expertly designed plan, there is still the need to protect employees from making common investing mistakes.
When investors sell low, buy high, chase returns or take on too much risk, those poor investment decisions can quickly hurt their chances for a successful retirement. With so many opportunities to make mistakes, it's no surprise that participants look for investing assistance.
We can help.
Artesys partners with industry-leading retirement plan advisors to deliver a managed account solution for your plan.
We have more than 25 years of experience helping investors meet their retirement and wealth management goals. Our managed accounts can free your plan participants from the burden of monitoring their own portfolio and support them with the investor education they need to succeed.
Your retirement plan participants are looking for something more than everyday, generic solutions. Help them go beyond target date, asset allocation and risk-based funds by giving your employees access to Artesys. As a managed account solution, Artesys constructs actively managed offensive and tactically managed defensive portfolios for employees that want more from their retirement plan. All of our advice is independent, objective and free from conflicts of interest.
Support your plan consultant with industry expertise.
30+ years of investment experience
20+ years of qualified plan experience
Offensive and defensive strategies to work with both types of investors
Proprietary investment strategies directly from Artesys, not built on any outside services
10+ years of historical returns
Give your employees the advantage of Artesys.
Whether you have a ten or ten thousand employees, each one of them has unique goals and different thoughts around investing. Some have a larger tolerance for risk, while others are more conservative. That's why we developed specialized solutions to fit the needs of both offensive and defensive investors – and a way to match every participant with a strategy that's right for them.
We think every investor deserves access to the information they need to reach their goals. So we offer upfront education to help your employees better understand who we are, how we work on their retirement plan and what they should expect from our portfolios. When participants utilize Artesys, we provide participants with quarterly video updates to help them better understand the markets and improve their investing behavior.
Add Artesys to improve the employee experience and increase satisfaction. Watch our videos below to learn more about how we can help.
Ready to see how Artesys can help you and your employees meet your goals? Plot Me.