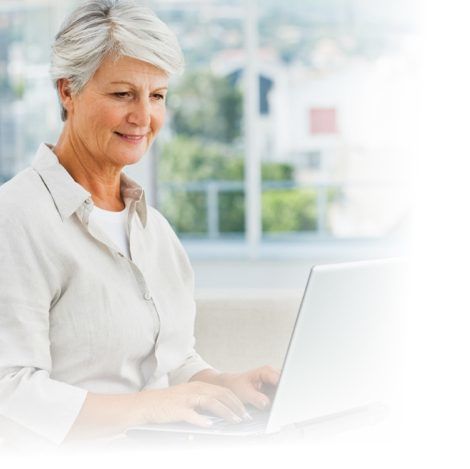 Your retirement starts with you.
When it comes to making the most of your retirement and investing, you have a lot of important decisions to make – including how much to save, when to save and how to invest your savings. We all know how much work it takes to manage an investment portfolio. Just finding the time is hard enough. Trying to achieve real results while avoiding common investment mistakes is another story.
But there is a way to take the work out of retirement – and it's called Artesys.
Who is Artesys?
Artesys is your investment partner.
Artesys is a managed account program offered through R.T. Jones Capital Equities Management Inc. Instead of making tough investing decisions alone, you can put our financial expertise to work finding answers on a daily basis. We have more than 25 years of experience helping clients meet their retirement and wealth management goals – and we're here to manage your retirement account with you. Our proprietary investment strategies, active account management and open communication are paramount in building successful investors.

Why use Artesys?
Bring clarity to every retirement decision.
At first glance, investment strategy is a mess of numbers, formulas and equations that quickly add up to confusion and frustration. Managing your retirement account is a full-time job. It takes time, attention and a highly specialized set of skills to manage an investment portfolio effectively.
Simply knowing which funds to move to, when to move or whether to move anything at all is part of what makes Artesys such a better alternative to trying to manage your retirement account alone.
Over the last 20 years, investors managing their retirement accounts alone have only managed to capture less than half of the return the market offered. Too often, that's the case – investors sacrificing returns by opening their portfolios up to unnecessary risks.
It's time to take the work out of retirement.
Everyone has a different approach to investing. While retirement and wealth management goals vary, there is one thing in common: every investor wants to maximize their returns for the level of risk they're willing to take. Every investor has their own tolerance for risk and a comfort level that works for them. That's why we developed specialized offensive and defensive investment solutions – and a way to determine your risk and select a strategy that's right for you.
Call on Artesys to bring clarity to the complex world of investing. We'll ensure that your portfolio is right for you and that your goals are always top of mind. And we'll keep you informed every step of the way.
Investment Education Modules
Stay informed and educated.
We know retirement can be confusing. At Artesys, we believe in communicating with our investors and keeping you informed throughout the investment process. So every quarter, you can expect to see video updates with real portfolio performance, economic overviews and investment education.
If you have questions, we're always here with answers. Send us an email, call us or reach out on Twitter to get help from one of our investment experts. We're happy to help.
See it in action.
Ready to see how Artesys can help you meet your goals? Plot Me.