The holidays have officially arrived and we love seeing the streets filled with holiday lights and seasonal decor. While this is always a very exciting time of year, it's also a period that can get out of hand when it comes to spending money. And in the worst case scenario, some families even incur debt to make sure their family has a holly jolly Christmas without thinking about how it may set them back financially for the new year, and their retirement.
There are a lot of expectations that arrive with celebrating the holidays… parties, gifts for family, friends, or colleagues, home decor, and stocking stuffers. Where does it end? Particularly for 2022, we know that families are having a harder time approaching the holidays because of the rising costs of everything else we need to buy on a regular basis. This can create the feeling of guilt, or comparing our financial situations to those who may be more financially comfortable. It's important to set healthy boundaries when it comes to your time and money. The last thing the holidays are meant to do is create stress around what we can and can't afford. After all, the only thing we should be spending in excess is quality time with our family and friends (and binge-watching as many holiday movies as we can while sipping on hot chocolate!).
At Artesys, we're all about helping families make smart financial decisions. So, we've put together a few helpful tips to consider before you start your holiday shopping to try to keep your mind and wallet at ease. Keep reading!
#1: Set a budget and stick to it:
Discuss with your family: How much do we want to spend? How much can we comfortably spend? These are questions we need to be asking ourselves before we start tapping our cards excessively.
To start, look at the expenses you have coming up during the holiday season. Of course, there will be expenses that you must pay during the month of December, such as mortgage or rent payments, and cell phone bills. But if you have, for example, multiple streaming services, perhaps you could decide to cancel some of them to save some cash for now and the future.
Once you've determined the remaining dollars you have left, decide how much you'd like to keep for yourself, and how much you want to spend on others. Deciding to keep more for yourself is not a selfish choice! It's a responsible decision and one that your future self will thank you. Don't let the holidays push the financial goals you may have set up for yourself this year to the side. Imagine how good it will feel to thoughtfully shop and have remaining budget leftover that you could then put into your savings or future investments.
Once you've set up your holiday budget, it's important to be disciplined on how we spend it. It's easy to get carried away with wanting to spoil our friends and family. We can avoid overspending by preparing for our shopping trip and not going to the mall without a plan of what we are buying and for who. And remember, you do not need to buy every person you know a gift!
To help you keep track of what you've spent, make sure you are logging your transactions. You'd be surprised how quickly things can add up and there are lots of items we are probably forgetting to budget for – such as cards, wrapping paper, and postage fees if you are shipping any gifts. There are a lot of great mobile apps out there that can track your spending automatically, and show you the remaining balances.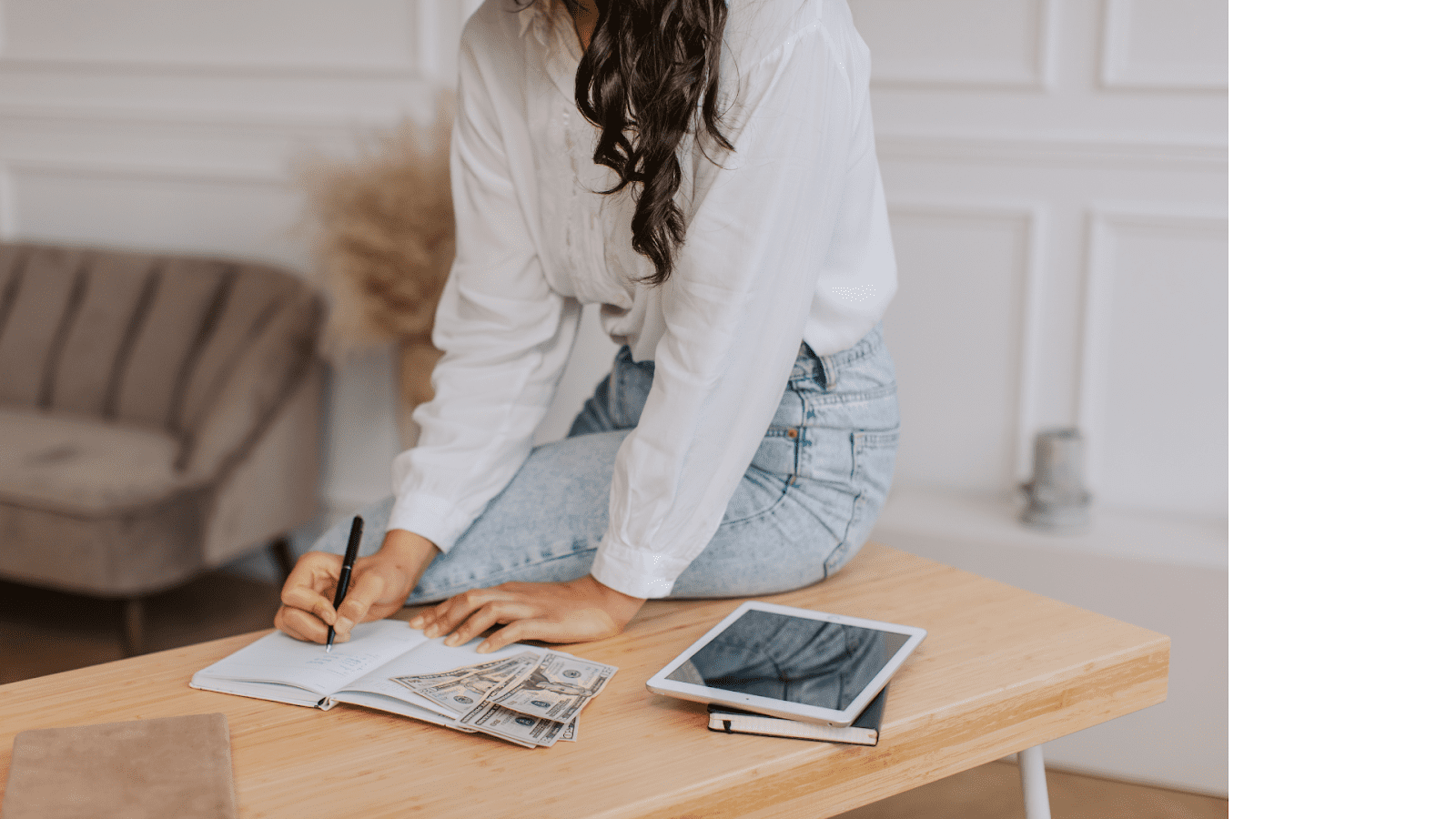 #2: Save money where you can:
The holiday season is never short on promotions or sales. Cough, cough– Black Friday and Cyber Monday! Plan your shopping trip accordingly and try to take advantage of discounts to stretch your holiday budget further.
Remember that homemade gifts are sometimes more thoughtful and special than anything you could purchase. Are your friends and family in love with your holiday shortbread cookies or cinnamon rolls? Whip up a few batches and share these delicious treats. It's a gift that will be instantly enjoyed without having to break the bank.
Another helpful option to think about– regifting! However, there are rules—especially if you want to pull it off successfully. Check out these 12 rules of regifting that will help you organize your budget, declutter your home, and keep your relationships intact this Christmas.
If you have a large family or friend group, suggest holding a "Secret Santa" gift party and set the budget to a reasonable amount for everyone to spend. This gets the whole group involved and is a fun twist on traditional gift giving, while saving everyone some money.
One last idea to consider is foregoing gifts altogether this year, and making a charitable donation to an organization that means a lot to your family and friends. You can make the donation on behalf of a group of people, and share where the contribution went to and how it will be helping others. This option allows you to set an amount that is comfortable for you to donate privately and fits with your budget.
And don't forget! With the new year around the corner, so are 2022 tax breaks. If you are an employer (or self-employed), you'll want to see what you can take advantage of when filing your taxes. Read more about our tips here.
#3: Take advantage of credit card perks
Take advantage of credit cards that have good point systems or cash back rewards by purchasing your gifts with those cards only. That way, you can earn while you shop and get additional savings later on.
If you have a decent amount of points saved up on a credit card, check out what you can redeem them for. Many credit cards have partnerships with retailers that may have items on your gift list that you could get for free with your redeemed points.
If you're planning a trip for the holidays, make sure you book with a credit card that provides you with travel insurance. That way, you're safe and sure during your travels while also earning points!
Be careful to not get too carried away with making purchases on your credit card. It can be easy to swipe away at the cash register because we do not instantly see the bill. This is another reason why logging your transactions is so important!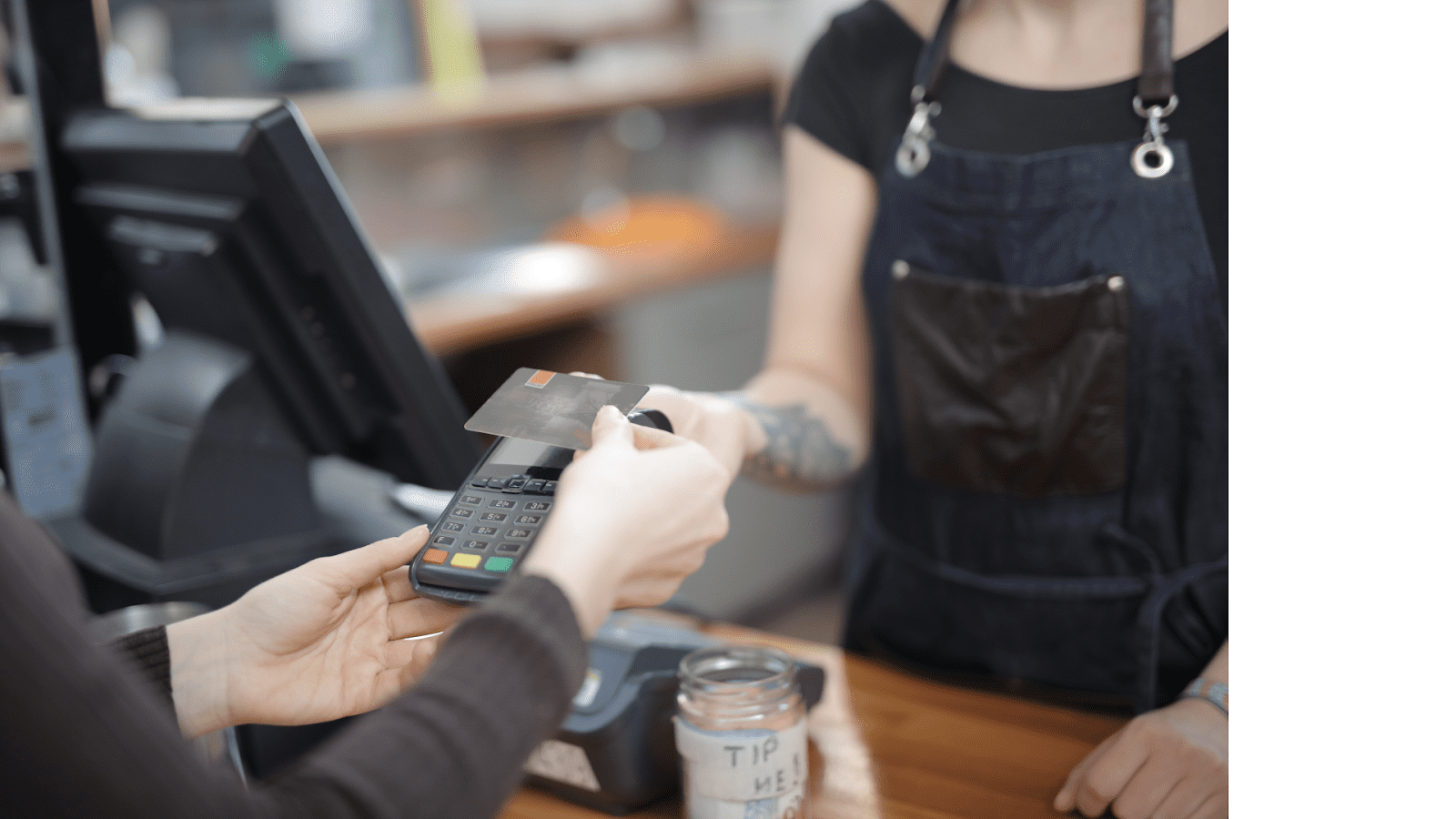 We understand that spending money on our loved ones and seeing their reactions to the gifts we buy them is a special moment. But, it's important to pay yourself first and not choose consumption over saving for your retirement. The choices you make now will be helping you and your family in the long run while not getting caught up in the spending buzz that the holidays can bring. Saving for retirement strategically will provide you with the gift of time spent with your loved ones in future years ahead. If you are still unsure on how to juggle your expenses while planning out your retirement savings, we recommend you reach out to a financial professional such as Artesys to evaluate your investment strategy and ensure you are on the right path.