The holidays are quickly approaching, for many that means digging the decorations out of storage, stringing the lights, and preparing for family gatherings. For others, it can be a stressful time of year in which they feel they have to make difficult financial decisions to give their family a holiday to remember. If you feel like you have to choose between saving for retirement and giving your kids a great Christmas, you are not alone, but there are other options.
Consumers plan to spend $998 on average on items such as gifts, food, decorations and other holiday-related purchases for themselves and their families (source). With the bulk of that total going towards gifts for family, friends, and coworkers, and the remaining going towards holidays meals and other holiday purchases.
The best way to balance your retirement savings and holiday spending starts with planning. By planning ahead, you can put together a budget and game plan that will help offset this expensive time of year.
Managing holiday expenses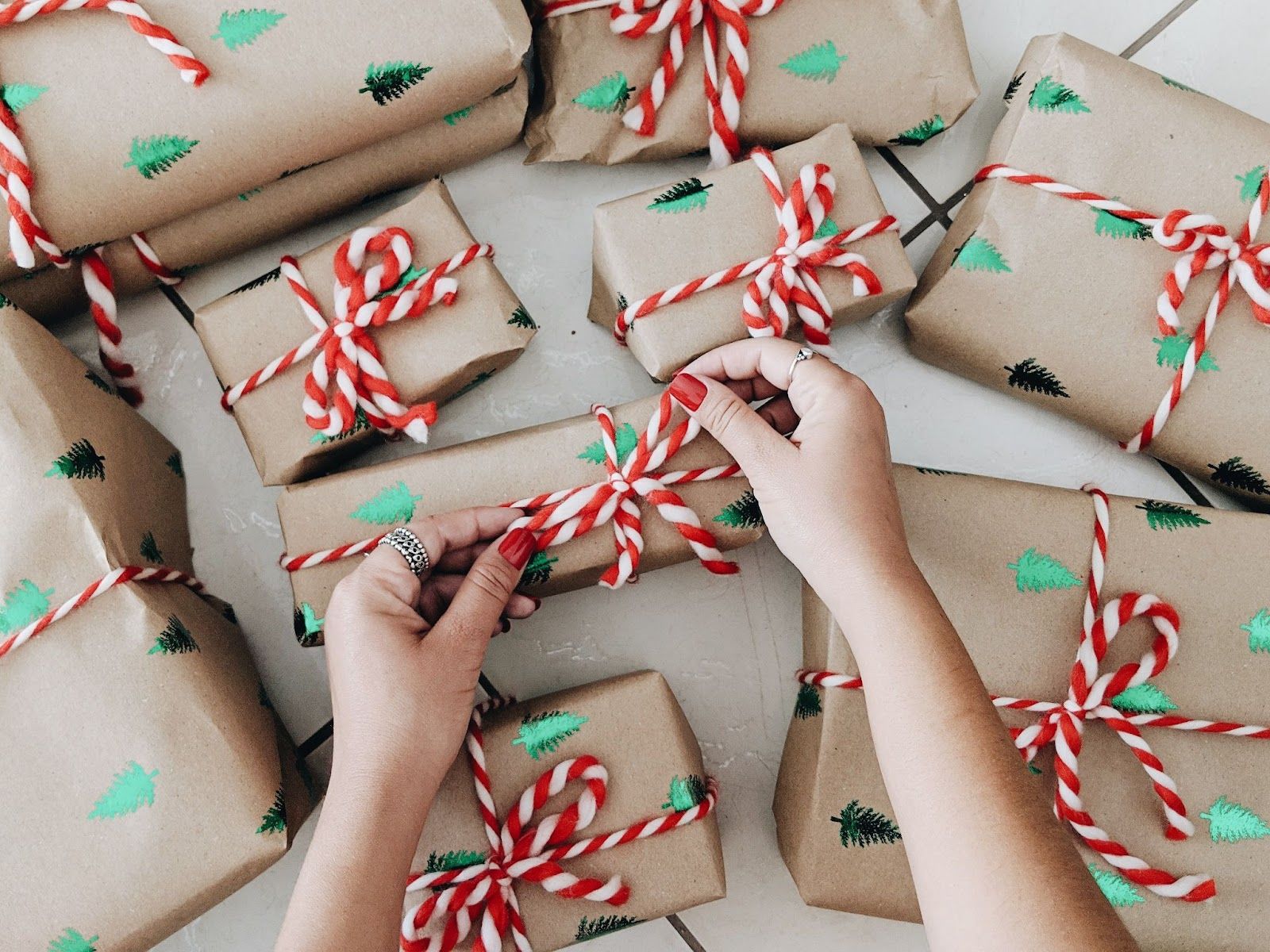 Evaluate Your Financial Position
Before creating your holiday game plan, you should evaluate your financial position. Are you behind on any payments? Expecting an increase/decrease of income (or maybe a holiday bonus)? These are a few factors to consider before setting up your budget.
Prioritize things that will need to be paid ASAP, and determine what can possibly wait until after the holidays. Another thing to consider is if your retirement savings and other investments are on track with your goals. If you are in doubt, it may be a good idea to set up time to speak to a trusted financial professional.
Set a budget
After evaluating your financial position, the first step to successfully planning for holiday spending is to set a budget. You might start by asking your kids for their Christmas list early to get an idea of what you will spend, or have a conversation with them to set realistic expectations. Write a list of everyone you plan to shop for and set an amount for each person/gift (be sure to include extras such as wrapping paper, gift bags, etc).
Set a budget for holiday meals (including baking supplies), holiday travel, parties/gatherings, decorations, and anything else you anticipate purchasing. Be sure to include your usual expenses into your budget as well (mortgage, car payments, utilities). Once you add up all of your anticipated expenses, subtract this amount from your income, if you are in the negative you may need to reassess whether all of these expenses are necessary and if anything can be cut out.
Pay Yourself First Rule
Many financial professionals will tell you when creating a budget, you should always "pay yourself first". What does this mean? Well, before you get your paycheck you should determine the amount of money that will go towards savings (retirement, personal savings, etc.) this can be a set dollar amount or a percentage of your income. When you do receive the money, you should immediately transfer it to your savings account/retirement account before any purchases are made or bills get paid.
This is the principle of paying yourself first, and by doing so it will be easier to plan around your savings. You will then be forced to budget the remainder of the money and in doing so you will not have to make a choice between saving and spending what is left of your paycheck. Be sure to set a realistic amount of savings that corresponds with your income and expenses, it is never a good idea to dip into your savings when you do not have enough left to cover your bills.
Credit card debt
There are many expenses that come with the holidays; thanksgiving meals, Christmas dinner, gifts for the kids and relatives, stuffing the stockings, traveling across the country to see long distance families, the list is endless. It can be difficult to balance all of these expenses and still have money left over at the end of the month.
Many families will turn to credit cards to offset some costs, and credit cards can be a great tool for earning rewards and making large purchases. Although you may want to think again before racking up credit card debt. Many credit cards offer APR (annual percentage rates) that are sky-high (20-30% – ouch!). If you are not paying your balance in full every month (making the minimum payment does not count) you can expect to pay these interest rates on holiday purchases.
In comparison, those who plan ahead/budgeted for holiday expenses are able to purchase these items without paying crazy interest rates, and can still continue to invest in their retirement and earn interest for themselves, instead of paying it.
Look for savings/discounts
Another great thing about this time of year, are all of the discounts and sales going on. You may receive ads and catalogues in the mail for Black Friday, or emails informing you of the amazing deals you can snag. This is also why it may be good to get your children's Christmas list early, you can keep an eye out for sales on specific items.
If you are not keen on fighting the crowds for Black Friday deals, you are in luck. Many companies are offering online sales the day before and after Thanksgiving that are offering huge savings on things such as toys, electronics, home goods, etc. This is a great idea after you have set your budget, as with all that extra money you can invest into yourself and your future!
Holiday Travel
This time of year is a huge time for traveling, which likely means that the cost of airline tickets and hotels may increase due to rise in demand. Planning early can help you track prices and purchase when they are low. Look into ways to save on travel, can you drive instead of flying? Stay with a relative instead of a hotel? Every dollar counts, you know what they say, "A dollar saved is a dollar earned".
You can also look for ways to offset travel costs with your credit card by using travel rewards towards things like hotels, flights, rental cars, etc. Remember, these are tools to help you save and you should try to pay your balance in full versus taking on credit card debt.
If you are an avid traveler, consider your plans for retirement (and how much you are planning to travel). Think about how much your retirement savings will grow between now and then. It is important to invest in your future so you can enjoy your retirement to the fullest extent.
Borrowing From Your 401(k)/Taking on Holiday Loans
Another thing to watch out for, is borrowing from your 401(k)/retirement account and taking on holiday loans. It is never a wise idea to borrow from your retirement account as that will hinder your investing journey and result in unnecessary costs.
Many retirement accounts offer a "hardship withdrawal" although holiday expenses would not fall under this category. You may be on the hook for a 10% early withdrawal as well as taxes. You should always consult with a financial professional such as those at Artesys before making any huge decisions that will affect your long term investment goals.
Holiday loans are another product to avoid if possible, as they will result in paying interest. Although not recommended, if you are considering taking on a holiday loan versus racking up credit card debt, always go with the product with the lowest APR to avoid extra interest on purchases.

Should I Cut Back on Retirement Savings During Holidays?
The overarching answer to this question is no. It is not advised to cut back on your retirement savings during the holidays. There are many ways to offset the costs that come along with all of the spending and gifts.
This is why it is so important to plan ahead, set a budget, and pay yourself first. If you are still unsure of the benefits of continuing your retirement savings, we recommend you reach out to a financial profession such as Artesys to evaluate your investment strategy and ensure you are on the right path.